Image
Jewish woman and children partisans in the forests near Pinsk.
Image
Partisan Stjepan Filipović shouting "Death to fascism, freedom to the people!" (a motto of the Yugoslavian partisan movement) moments before being hanged by German soldiers.
Image
Jewish partisans in a forest near the town of Bialystok, Poland.
Image
Sarah Fortis, a Greek Jewish partisan leader posing in a partisan uniform.
Image
A resistance fighter preparing a bomb on train tracks in France.
Image
Jerachmiel Berman, a Jewish member of the Lithuanian underground, photographed in the Kovno Ghetto.
Image
Abba Kovner visiting the building where the FPO (United Partisan Organization) had its headquarters in the Vilna ghetto. Photographed after the liberation.
Image
A German train sabotaged by Slovak partisans.
Image
Partisans wait outside their headquarters in the Czechoslovakian mountains. The rugged mountains provided partial refuge to partisans groups and their operations. German mechanized units often had great difficulty pursuing partisans into the mountainous t
Pages
E-learning success stories
E-learning success stories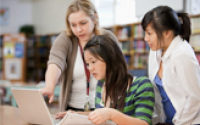 E-Learning in Offline Life
Our E-Learning courses have helped countless students learn about complex issues such as ethics and revenge. Read first hand accounts ...
E-Learning lessons
E-Learning Courses at a glance
Engage and inspire your students by teaching about the 20-30,000 Jews who fought back against the Nazis and their collaborators as Jewish partisans. Start here and you'll be ready to teach a 15-60 minute class on Jewish armed and unarmed resistance within minutes of completing the course.
Grades: 6-12 and above - can be used in classroom
Subjects: History, English, Social Studies, Holocaust/Genocide, Tolerance, Judaic Studies, etc.
Running Time: 46:14
Credit Hours: 1.25