Image
Partisans wait outside their headquarters in the Czechoslovakian mountains. The rugged mountains provided partial refuge to partisans groups and their operations. German mechanized units often had great difficulty pursuing partisans into the mountainous t
Image
A flyer of the Jewish underground calling for combat against the Nazis. Translation reads: <br> "JEWS, YOU! Not by hiding, but you, while FIGHTING fascist MURDERERS! ENTER - in - A COMBAT GROUP!"
Image
Three Jewish partisans in Wyszkow forest near Warsaw.
Image
A group of Greek partisans who are serving in the ELAS-EAM resistance movement, walk along the street. Among those pictured are two Greek Jews: Louis Cohen (left) and David Broudo (far right). The EAM, short for "National Liberation Front" was t
Image
Pictured are a group of Jewish partisans from the "Leninsky Komsomol Brigade."
Image
A group of resistance fighters.
Image
Jewish school-boy Dov Levin gave this photo to his girlfriend as a keepsake before leaving the ghetto to join the partisans.
Image
Jewish partisans in action during the August 1944 insurrection in the south of France. French Jewish partisans participated in the liberation of southwestern France, fighting with General de Gaulle's underground units.
Image
Eta Wrobel helped organize an exclusively Jewish partisan unit of close to eighty people. Her unit stole most of their supplies, slept in cramped quarters, and had no access to medical attention.
Image
Letter from General Dwight Eisenhower, Supreme Commander of the Allied forces, to all Belgian partisans.
Pages
E-learning success stories
E-learning success stories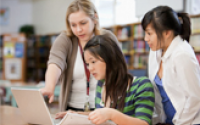 E-Learning in Offline Life
Our E-Learning courses have helped countless students learn about complex issues such as ethics and revenge. Read first hand accounts ...
E-Learning lessons
E-Learning Courses at a glance
Engage and inspire your students by teaching about the 20-30,000 Jews who fought back against the Nazis and their collaborators as Jewish partisans. Start here and you'll be ready to teach a 15-60 minute class on Jewish armed and unarmed resistance within minutes of completing the course.
Grades: 6-12 and above - can be used in classroom
Subjects: History, English, Social Studies, Holocaust/Genocide, Tolerance, Judaic Studies, etc.
Running Time: 46:14
Credit Hours: 1.25