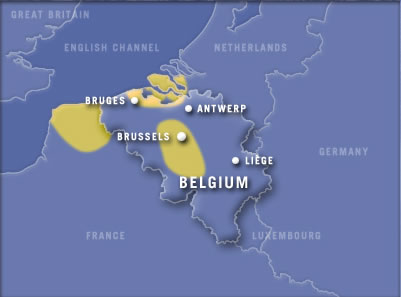 Many Jewish partisans were active in Belgium, as there was relatively little antisemitism in the country. While many thousands of Jews participated in Belgian resistance groups, their exact numbers and roles are unknown. Belgium's Jewish partisans formed an active and armed resistance of their own, and were joined by their non-Jewish countrymen and women. Some Belgian Jews were spurred into armed resistance by the extensive nighttime raid on the Jewish quarter of Brussels in September of 1942.
Belgian Jewish Communist and Zionist groups and the Front de l'Independence (representing various Belgium organizations) formed the Jewish Defense Committee, or CDJ in July 1942. They began their activities in September 1942. From 1942 to 1944, the CDJ played a critical role in rescue and resistance.
Through their efforts, Belgian citizens hid 4,000 Jewish children and many Jewish adults. The CDJ provided payment to their protectors to ensure Jews would find a haven while the Nazis controlled Belgium.
The most important act of CDJ resistance occurred on the night of April 19-20, 1943, when they derailed a train from the Mechelen camp on its way to Auschwitz. This is only time we know of that an armed assault was made anywhere in Europe to stop a train transporting Jews on their way to be murdered.