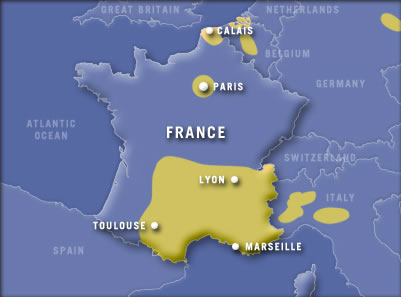 French Jewish partisans were active in all the various French Resistance groups, and many held leadership roles. Jews made up ninety percent of the First Detachment of the Communist FTP-MOI (Free-Shooters and Partisans 'Immigrant Movement'), and nearly 100 percent of the Second Detachment. Despite severe shortages of weapons, FTP-MOI attacks increased with time. In 1943, ever more daring and frequent attacks were made against the Germans, at the rate of 15 per month. These French Jewish partisan units executed hundreds of bombings and attacks on German strongholds and Nazi officials.
France had many all-Jewish partisan units as well. The Armée Juive (the Jewish Army) attacked German military trucks and trains, and carried out missions of sabotage.
Many of these fighters were dedicated Zionists, but the Armée Juive opened its ranks to all fighting French. However, the Jews fighting in these units were inspired to resist by their Jewish heritage. As Armée Juive military chief Jacque Lazarus remembers, "Hunted as Jews, we wanted to show the enemy that it was as Jews that we fought."
In 1944, a consolidated Jewish partisan force known as the Organisation Juive de Combat (Jewish Fighting Organization) or OJC, cooperated in a campaign against the retreating German army, and participated in the liberation of Paris, Lyon, Toulouse, Grenoble and Nice. The OJC's greatest success was the capture of a German train loaded with soldiers, food, weapons and ammunition. The Jewish partisans, all wearing Star of David armbands, triumphantly informed the terrified German prisoners, "Ich bin Jude" (I am a Jew).
JPEF Partisans from France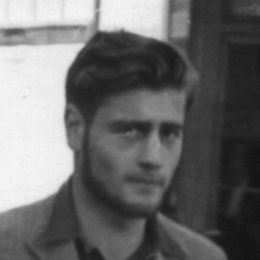 Featured Partisan
Bernard Musmand
Posing as a Catholic at a boarding school, Bernard became a courier for the Sixieme, a resistance group in Rodez, France, transporting falsified papers for those escaping Nazi persecution. At the age of 14, Bernard joined the Maquis and participated in two major battles against the Germans, securing him a position with the French army as a second lieutenant.
This list of Jewish partisans is based on JPEF interviews and archives, and is not intended as a comprehensive list of all Jewish partisans.